The Radical with the Auckland Philharmonia Orchestra
Beethoven's genial Eighth Symphony is the work of an unrivalled artist revealing himself as a fellow human, laughing and joking like the rest of us.
Mahler 3 with the New Zealand Symphony Orchestra
What better way to kick off Gemma New's first full year as NZSO Artistic Advisor and Principal Conductor than with one of the greatest symphonies of all time?
We are saddened by the passing of New Zealand's treasured composer Jenny McLeod. Jenny's passion for choral music has resulted in many of her works being performed by our national choirs. Her music will live on. Here is Voices New Zealand performing 'There's a Time' from Jenny McLeod's song cycle 'Childhood'.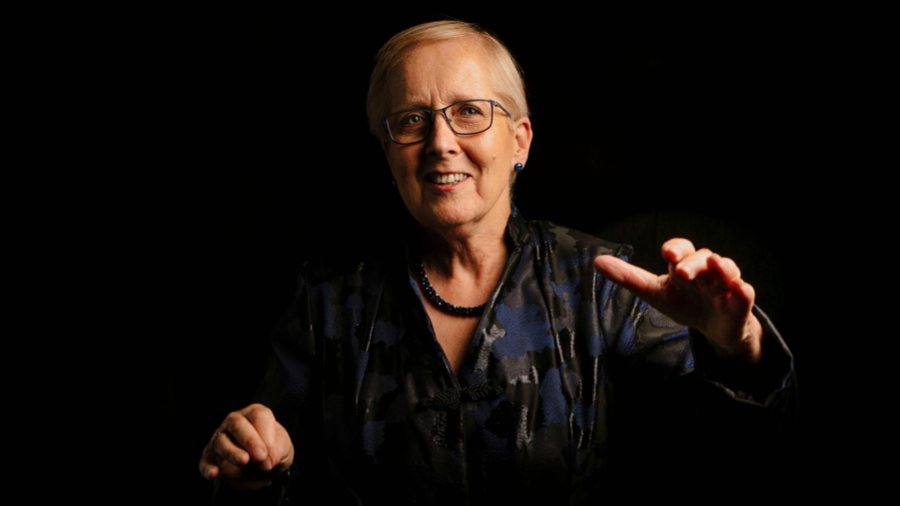 A Welcome from Musical Director Karen Grylls
Our 2022 season is here, bigger and more ambitious than ever
Read more..
DISCOVER MORE: The making of Follow that Star
At the end of 2021 we launched a brand new Christmas collection of New Zealand Choral Music. In the midst of the pandemic, six New Zealand composers (five are represented here) were commissioned by Voices New Zealand and Artistic Director, Karen Grylls, to reimagine familiar Christmas tunes.
The new works set old tunes, some with the atmosphere of centuries old traditions and some with the stories and traditions from New Zealand.
You can read more of Artistic Director Karen Grylls thoughts here