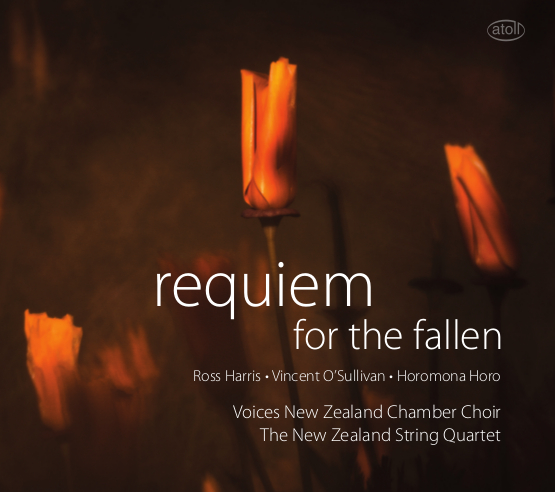 New Zealand String Quartet with Voices New Zealand and Horomona Horo
Composer -  Ross Harris
Libretto - Vincent O'Sullivan
Ross Harris's commemoration piece for World War 1 premiered at the New Zealand Festival in Wellington in 2014 and gained instant critical success. Requiem for the Fallen was subsequently performed at the Otago Festival of the Arts and the Auckland Arts Festival.
Song list
1   Introduction (Maimai Apakura)
2  Requiem Aeternam
3  Libera Nos
4  Gradual
5  Sanctus
6  Agnus Dei
7  Dies irae
8  Memento Mori
9  In Paradisum
10 Pax vobis. Et cum spiritu tuo.
Buy HERE