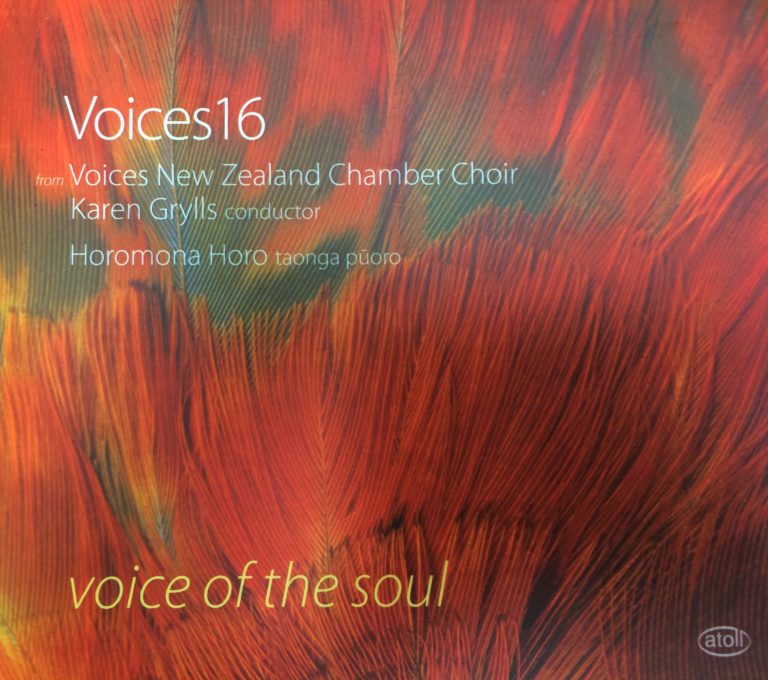 Voices New Zealand with Horomona Horo Conductor Dr Karen Grylls
Musical Director - Karen Grylls
Taonga pūoro - Horomona Horo.
Voice of the Soul is a metaphor for a journey of traditions, story telling and passionate music of the senses. For the listener, this CD experience is rather like walking around a gallery, where the exhibits are musical rather than visual. The voices of the instruments seduce us into the world of each new piece and fill us with expectation.
Song list
1  Viridissima Virga - Hildegard von Bingen
2  Salve Regina - David Childs
3  Six Fire Madrigals - Morton Lauridsen
4  Pounamu - Helen Fisher
5  Horizon 1 (Sea and Sky) -  Christopher Marshall
6  Five Flower Songs Op.47 - Benjamin Britten
7 Karakia of the Stars - David Hamilton