NEWS
A Welcome from Musical Director Karen Grylls
I am genuinely excited...
Wednesday 16 March 2022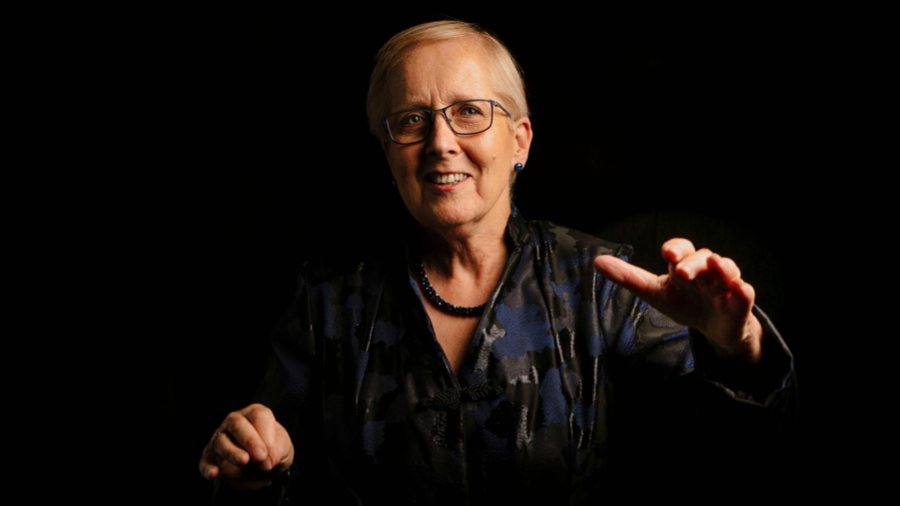 Our 2022 season is here, bigger and more ambitious than ever
I am genuinely excited to share our 2022 season with you all. These concerts showcase the magnificence of two monumental requiem settings by Verdi and Mozart, The Sacred Veil, composed and conducted by Eric Whitacre, a performance of Carl Orff's Carmina Burana performed by our three national choirs, and a production for sixteen Voices New Zealand singers, Voices Love Opera, staged by the award-winning opera and theatre director, Jacqueline Coates.
Such collaborations as this season offers give us the point of difference as national choirs. The opportunity to work with the NZSO and their newly appointed Artistic Advisor and Principal Conductor, Gemma New, to perform Mozart's Requiem and with the APO and Music Director, Giordano Bellincampi, for a once in a lifetime opportunity to perform Verdi's Requiem are priceless opportunities for our singers and audiences alike.
The versatility and panache of Voices New Zealand singers is captured in Jacqui's staging for Voices Love Opera. The show is one of the funniest and most engaging we have presented and I'm very proud of the ensemble singers and the professional soloists who bring the stories of the lovers and their various successes (or otherwise) to life. The excerpt from Nico Muhly's The Two Boys exposes the horrors of relationships in chat rooms and gives the show a particularly contemporary and poignant twist.
Most significant for 2022 are the opportunities for our national choirs viz. Voices New Zealand, New Zealand Secondary Students' Choir, and New Zealand Youth Choir to perform together. First, the opportunity to present two recitals conducted by Grammy award-winning American choral composer, Eric Whitacre, will give the choirs and the listeners the opportunity to hear the first New Zealand performance of The Sacred Veil, a profound meditation on love, life, and loss. Then all three choirs join, together with alumni soloists Natasha Wilson (soprano), Oliver Sewell (tenor) and James Harrison (baritone), in the dramatic and intense work by Carl Orff, Carmina Burana which I will conduct in Holy Trinity Cathedral.
Can't wait to share this with you all. See you at the concerts!
Karen Grylls ONZMArtistic Director