NEWS
Five Ways The Amplify Collective is Helping our National Choirs
Friday 26 November 2021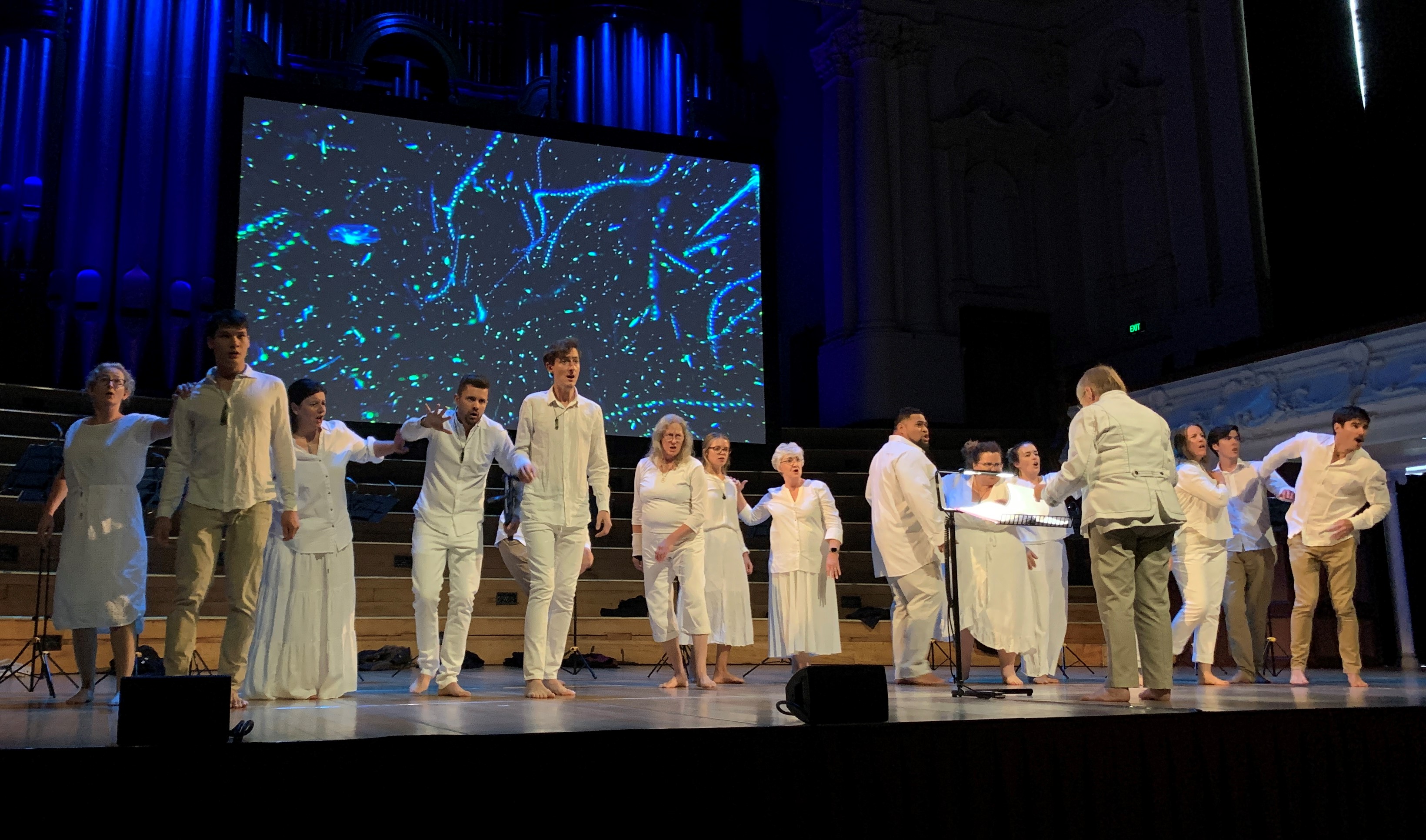 The Amplify Collective provides vital support for all three of our national choirs. Vocies NZ wouldn't be able to do the work that we do with New Zealand singers without the generous support of our Amplifiers.
Commission new works
The national choirs regularly commission work from New Zealand composers which they perform publicly, take on tour and often record. To promote a musical legacy for the choral sector in New Zealand we have also established an annual composition competition for composers under 30 years of age, Compose Aotearoa!. Support from the Amplify Collective makes commissioning new work possible and enables us to create meaningful opportunities for established and emerging composers.
Care for and expand our music library
Our national choirs learn and perform a wide range of repertoire from old choral classics to more contemporary music from home and afar. Expanding our music library and making more sheet music available to our choirs is important for our singers. Occasionally we need to replace existing sheet music too because such well-loved music can get worn down! By supporting us the Amplify Collective are keeping our choirs singing by enabling us to add to our collection of sheet music.
Keep us on the road
Travelling nationally and further afield is integral to our identity as the New Zealand national choirs. Our singers come from all over the country and our audiences are all over the world so it's no good for us to stay in one place! Travelling around New Zealand means we can perform for harder to reach communities, we don't just stick to the bigger cities and we've found some of our most enthusiastic audiences in remote corners of New Zealand. Although it hasn't been possible for a little while, touring internationally means that we also represent New Zealand and our music around the world. Travelling with choirs of up to 60 singers is no small undertaking but by supporting us the Amplify Collective are keeping our singers moving!
Maintaining the best team of artistic staff
Working with our inspiring artistic team can be life changing for singers who come to the national choirs from a range of musical backgrounds. From our Artistic Director, Dr Karen Grylls, to our Music Directors, Deputy Music Directors, Accompanists and Vocal Coaches, the team across our three national choirs each have a wealth of experience in choral singing and together offer a strong artistic vision. With their support the Amplify Collective are helping to ensure that we offer New Zealand Singers training from a world class team.
Recording our legacy
We make high quality audio and video recordings of our national choirs for others to enjoy, to be used as an educational recourse and to serve as an archive of our national choirs' long histories. Audio and video quality are incredibly important when the recordings are to be released as CDs or available for digital streaming; shared globally on our social media platforms or used as education resources for future generations. Creating this legacy of recordings is an ongoing project and support from the Amplify Collective is ensuring that the New Zealand national choirs' rich history is recorded and archived.