NEWS
New VOICES CD released – Requiem for the Fallen
Wednesday 30 August 2017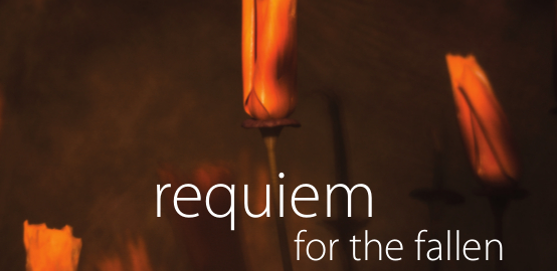 A 'stunningly impressive' performance of Ross Harris's WWI commemoration piece has resulted in a new CD, featuring VOICES NZ, Horomona Hero and the New Zealand String Quartet conducted by Karen Grylls.
Ross Harris's commemoration piece for World War 1 premiered at the Otago Festival of the Arts in 2014 and gained instant critical success. Requiem for the Fallen was subsequently performed at the New Zealand Festival in Wellington and the Auckland Arts Festival.
This work was described by reviewers as "Stunningly impressive and emotionally draining" and "… indeed a never-to-be-forgotten experience for all who attended". For Karen 'this is a New Zealand requiem, which honours lives lost and love shared; one that is etched deeply in my musical memory'.
Now you can relive this incredible experience – purchase the CD Requiem for the Fallen. Featuring Voices New Zealand Chamber Choir, Horomona Horo and the New Zealand String Quartet.
Check out our latest newsletter here