REVIEW
NZ Herald review: The Unusual Silence concert
Voices NZ Chamber Choir led by the world-renowned conductor Karen Grylls
Tuesday 3 October 2017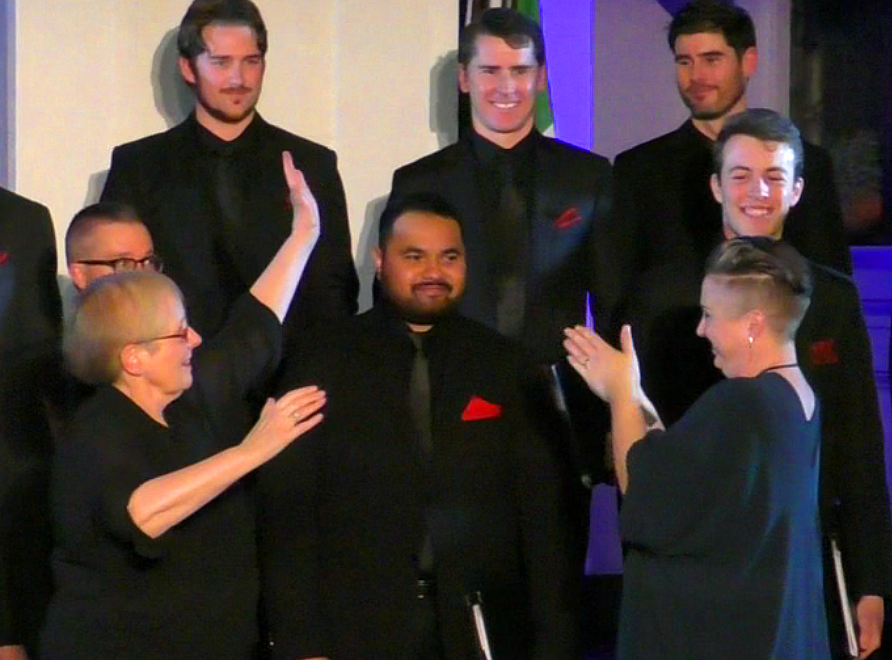 The Unusual Silence, Voices New Zealand Chamber Choir's WWI commemoration, was a powerful and reverberant experience in the marble halls of Auckland Museum.
Acoustics weren't kind to the immaculate tonal balance conductor Karen Grylls always draws from this choir but they added dramatic punch to two works looking beyond the 1914-18 conflict.
Jaakko Mantyjarvi's Canticum Calamitatis Maritimae lamented the 1994 sinking of MS Estonia with muttered Latin, jagged textures and the primal force of Pepe Becker's soprano. Closer to home, Jenny McLeod's 1984 Dirge for Doomsday raised the nuclear spectre with massive choral reiterations and a grimly ironic snatch of waltz.
Director Stuart Maunder's inclusion of popular songs, including a haunting Jerome Kern ballad, worked better than the variably effective readings from the singers.
But Victoria Kelly's specially commissioned The Unusual Silence gave the performance its title and emotional core. The composer's carefully culled texts offered a 16-minute spiritual immersion, passionately delivered by Voices NZ and a contingent of young men from three Auckland secondary schools.
This was a virtuoso turn from Kelly, travelling from brutal listings, instructions and searing clusters to the madrigalian beauties of the third movement, with a thundering climax that would have fitted well into soundtrack of Lars von Trier's apocalyptic movie Melancholia.
What: Voices New Zealand Chamber Choir
Where: Auckland Museum
Reviewer: William Dart